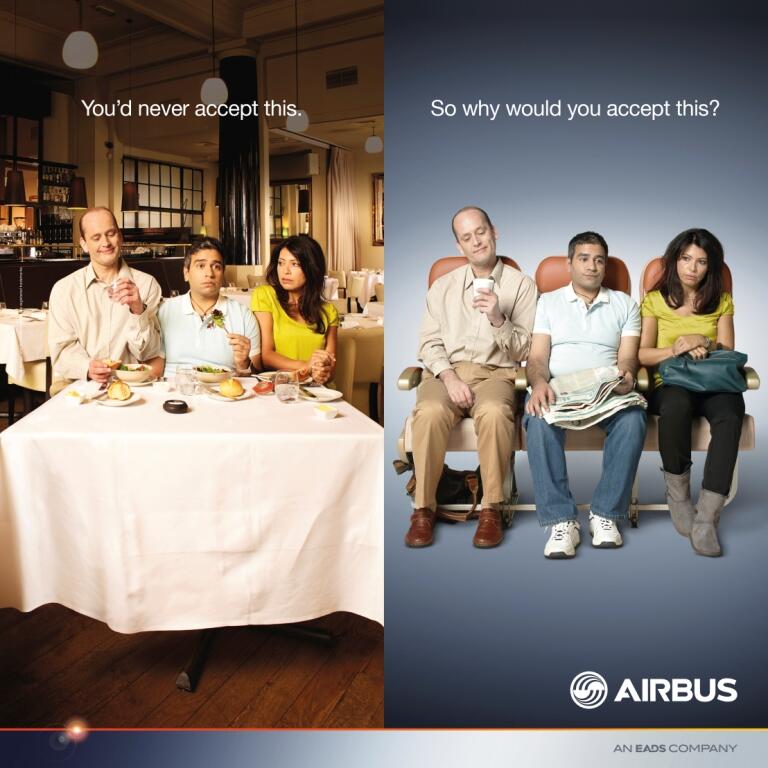 Airbus has been letting everyone know that they are committed to comfort with their aircrafts having a standard of 18 inch wide seats in long haul economy.
I've been following Airbus' campaign for comfort through Twitter and some of it has been pretty interesting. (Check out a couple of images and videos below.)
Check out this article where Airbus reveals new research into the impact seat width makes to levels of passenger comfort on board long haul economy flights; calling on the aviation industry to set a minimum standard of 18 inches.